We are delighted to announce we shall be flinging our doors open once again on Monday, 27th July 2020 !!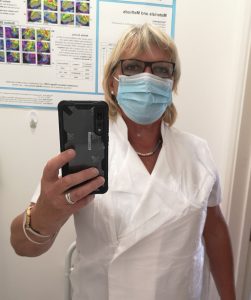 Thy mask doth become you … !!
The Clinic has been deep cleaned and new contact protocols are now in place to give as much protection as possible to clients and to restrict any possibility of transition to those whom you may still be shielding.
The new procedures will be advised to you when an appointment is made.  However, if you have any queries whatsoever regarding these, or any other matter, please call to discuss.
It's been a long four months, but we look forward to welcoming you back  ..
In the meantime, please continue to Stay Safe  …  we are not completely out of the woods yet  !!
Contact:
07712 778378
info@lightworksclinic.co.uk