Laser Therapy & Training Centre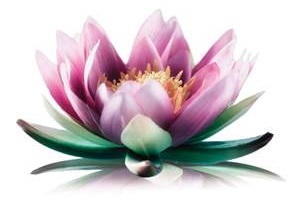 WELCOME  to Spring   …  !!!
There's so much to catch upon,  including …
Canine Laser Therapy & Canine Acupuncture   –   2017 Course dates are now available  –  see Events & Courses link below  !!
ISSR Conference Review –  including a presentation of the Clinic's Thermographic Research, published last year in the JEVS
Medical Laser Therapy Course  –  Update on the new human course approved by the BMLA
Laser Research Project  –  an exciting new prospect in Berlin !!
Zoological   –  an update on the latest work being done by Jan and the team
The Lightworks Clinic prides itself on a fusion of East and West therapeutic modalities, combining Traditional Chinese Medicine with the gentle but effective tissue healing properties of Low Level Laser Therapy
With more than 25 years experience our Professional Team are Specialists in
Traditional & Laser Acupuncture
Low Level Laser Therapy
Diagnostic Medical Thermography
              This unique combination of therapies can help with a wide variety of conditions       from
Back Pain, Migraines and Arthritis
Sports Injuries, Fractures and Muscle/Tendon problems
Repetitive Strain Injuries
Post Stroke and Paralysis
Wound Healing
(including Legs Ulcers, Pressure Sores, Acne and Cold Sores)
to
Smoking Cessation and Addictions
Constitutional and Emotional Problems
(from simple worry to anxiety or grief)
 What's more, these therapies are also available for your four legged and feathered friends too !!
How to find us …
Situated in the green and lush countryside of Westend, just outside Stonehouse, the Lightworks Clinic is part of a beautifully restored farm complex that offers clients the opportunity to relax and recoup in calm and peaceful surroundings
Link to map  …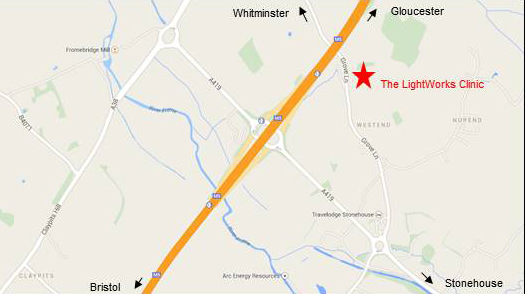 please call in confidence for further details
07712 778378
info@lightworksclinic.co.uk


The Lightworks Clinic
Canine Laser & Rehabilitation Therapy