New Patient and Clinic Attendance Protocols
As a direct result of the Covid-19 Pandemic, which appears to show no sign of disappearing any time soon, we at the Lightworks Clinic want to assure all new and existing partients that tight Protocols have been adopted to ensure the best possible precautions are in place for your safety…  but this does require your compliance too  !!
In addition to  the precautions we are taking at the Clinic on your behalf, the following document gives details of the steps required by you when attending the Clinic  ….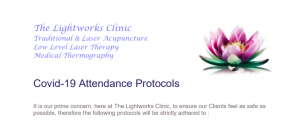 The following links are to the two on-line Forms that you are required to fill in prior to attending for your appointment  ….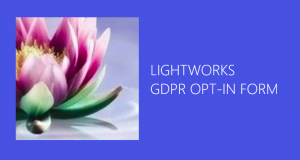 Further reading on the subject of Covid-19 Protocols is given by the British Acupuncture Council (BAcC)  ….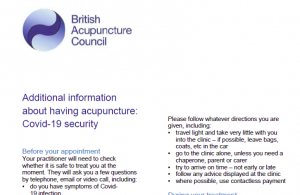 Please call if you wish to discuss any aspect of the above
07712 778378