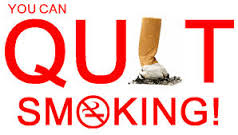 National No Smoking Day
Wednesday, 9th March 2016
Today could be the start of something … BIG !!!
                                  –      Your skin will look younger
                                  –      Food will taste and smell better
                                  –      Your immune system will be more effective
                                  –      Your hearing will improve
                                  –      Cuts will heal quicker
                                  –      Your breath will smell fresher
                                  –      Your back will ease
                                  –      Your whole family will benefit
                                  –      You will have much more energy
Recognised to be as effective, if not more so, than patches …
four Acupuncture sessions over an initial two week period can break through those painful early stages of quitting, by helping to moderate cravings and refocus attention at those difficult times.
Let Laser Acupuncture help take the stress out of Giving Up.
Call for more details … and create a new beginning !!