Burmese Python
This 9 foot female had recently undergone surgery to remove a batch of infected eggs.  However the infection had spread throughout her body, she was not eating, losing weight and, as you can see, was losing her skin patternation.
This is her two weeks after the application of Low Level Laser Therapy  –  she has put on weight, is much more active and the beautiful lemon and white patternation of her skin is returning !
Serotine Bat
Bats are often caught and their delicate wing membranes torn
This is a tiny bat was treated with LLLT to strengthen the wing repair and help the tissue to regain some of its original elasticity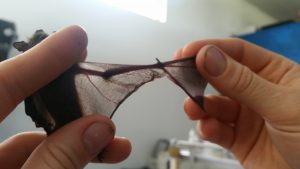 Burmese Python
A foreign body had been found in the mouth of this Burmese python
Here LLLT is being applied after the foreign body had been removed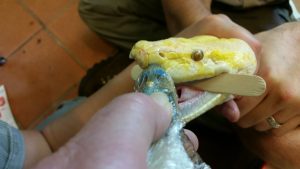 Ousterlet's Chameleon  (Furcifer Oustaleti)
This little Chameleon had had an on-going infection for several months, which had change the shape and size of his lower jaw. Laser Therapy helped his body start to resolve the infection after only one treatment
Before  & After Treatment….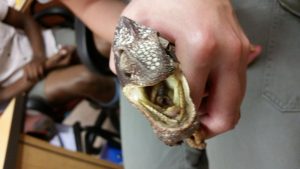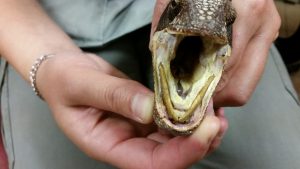 Madagascan Ground Boa
Infection had entered through a surgical wound on the belly of this magnificent snake – evidenced by the pink, inflamed colouration radiating through the skin.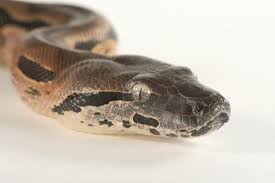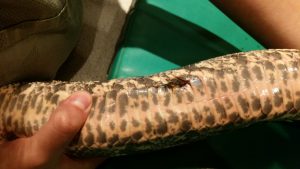 Two weeks post LLLT, infection gone and wound healing well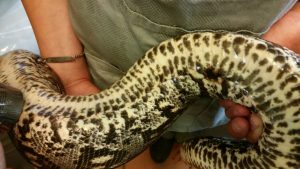 Veterinary approval is sought prior to any
animal treatment
See also
Equine   Canine  Avian  Exotics 
Call to discuss
07712 778378
info@lightworksclinic.co.uk