Corvid-19  –  to date 116 cases now confirmed in the UK, including Hereford and (Tetbury) Gloucestershire.
Whilst not subscribing to 'panic mode', I am asking all patients who have flown or travelled overseas recently, or indeed been in contact with people, colleagues, family or friends who have perhaps travelled recently, to leave a two week period between such contact before attending for an appointment.
I want there to be absolutely no risk of the Clinic passing on the virus to patients, or for those patients to pass it on to others they meet …  who might be more elderly, more frail and/or more vulnerable.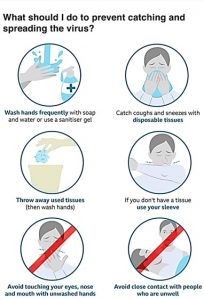 I myself have just cancelled an up-coming, non-essential, trip for that very reason.
I trust you will appreciate this request is not taken lightly, however if you would like to discuss the issue further, please contact me on :
07712 778378
info@lightworksclinic.co.uk
Back to Clinic page