Corvid-19
As confirmed cases of the Coronavrus in the UK continue to grow, we need to continue to remain on the alert and keep ourselves and our loved ones safe.
The Government have rightly closed all non-essential businesses, and in the light of this my governing body, The British Acupuncture Council (BAcC), have advised all practitioners to close their Clinics for the time being.
With regards, to the work I undertake with animals, the Royal Veterinary College, have similarly withdrawn permission to practice from all non-veterinary therapists.
In light of the above, The Lightworks Clinic will remain closed for the time being and is undergoing a deep clean in readiness for opening our doors once again and would advise checking this website and our facebook page for all the latest updates.
In the meantime, we wishing you All  –  clients, colleagues, students, family and friends  –   the very best of health during these trying times
Stay In,    Stay Safe,    Keep Calm  !!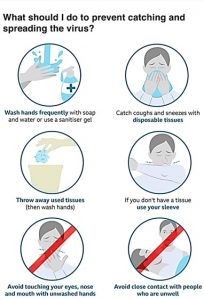 07712 778378
info@lightworksclinic.co.uk
Back to Clinic page